Playing on a Rock in Black Mt., CA
Aug 31, 2001
---
Charles S. showed me his playground behind his house in Rancho
Bernardo. We went up some trails, and this is one of the highlights, THE ROCK!
Click on thumbnail below for larger version: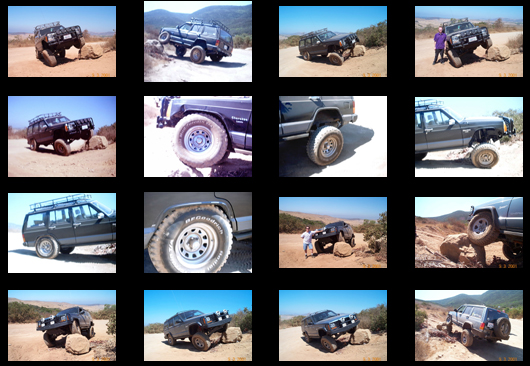 Just in case you didn't know, I'm the one in the dirty
purple shirt and the Black Jeep. And Charles is the one in
the NAXJA shirt and Gun Metal Blue Jeep.

| Main |